There are various reasons why students come in and utilize our service.  We want to prevent anyone from experiencing hunger at any time of the day or week. Whether you take a snack for the day on or enough for your weekly meals, we are here to assist you! Here are some reasons why students come into the AS Food Bank:
1)   First year students who cannot afford more than a 10 meal plan a week.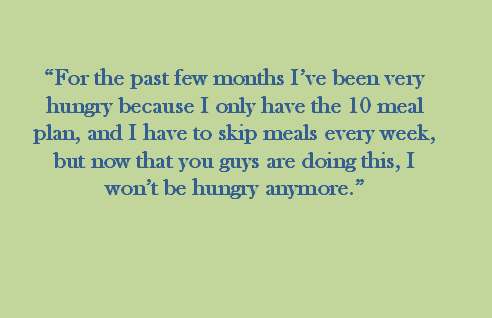 2)   Students whose parents can no longer contribute financially due to the economic downturn.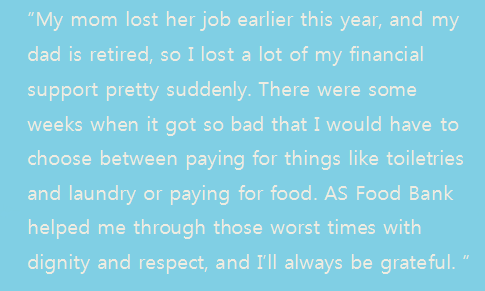 3)   Student parents who are raising a household while trying to pay for college.

4)   Graduate students who do not have enough financial aid, grants, or TA-ship.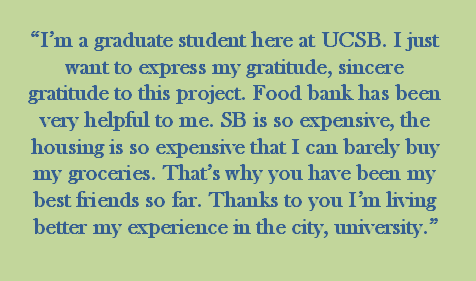 5)    Students who financial aid and loans do not cover their living expenses and student fees.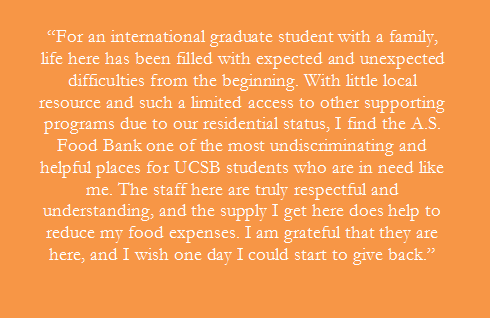 6)   Students who cannot secure employment.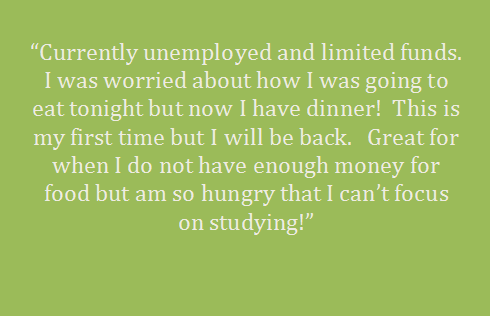 7)   Students who are waiting on their next paycheck.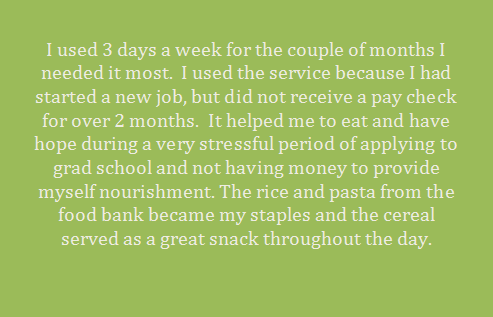 8)   Students who are commuting and are in need of lunch.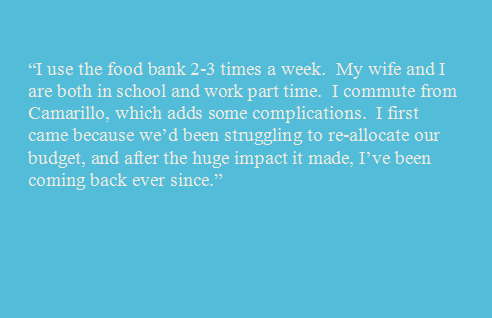 9)   Students who do not have money for a snack or lunch and need immediate sustenance.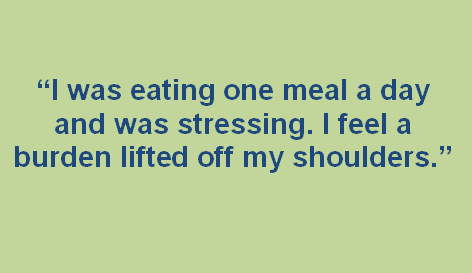 10)  Graduate students who have not received their fellowship or grant money on time to pay rent and other expenses.
11)   Students who were cut off by their parents and are struggling to pay rent and find a job.
12)   Students who had emergency medical costs.
13)  Students who are not employed for the Summer while taking classes.