Are you part of a student organizations, department, or business interested in making a contribution to the AS Food Bank?  Below are a list of ways in which you can help us!

How you can help?
1)  Initiate donation drive in your organization or with your department on campus.
Below is a donation drive toolkit to assist you with your drives.
2) Co-facilitate educational workshops with the AS Food Bank Committee. 
3)  Host or participate in a cooking workshop to educate students about the basics of cooking and healthy food.
4) Host or collaborate with other organization on a fundraising event. For example, turn an existing event that you have into a fundraiser or a donation drive.
5) Inform students and staff that you work with regarding the service.  Here is an electronic copy of our flyers and brochures.
Flyers quarter sheets
        Flyers Full Sheet
        Brochure page 1
        Brochure page 2
Donation Drive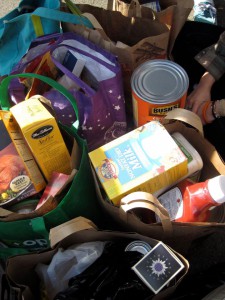 This includes information on how to create your own donation drive among friends, your organizations, or departments.
Step one: Determine the date or period of time that you want to have your donation drive.
Step two: Outreach for the event.
 Send out emails to friends, families, members, or potential collaborative partners. *

Call or email people to remind them of the drive the day before the drive.  *
*If you would like any sample emails, scripts, or event raps, please us at asfoodbank@as.ucsb.edu to request it for your drive.
Step Three: Logistics
Secure a box or bin to collect the donation.  Call the AS Food Bank staff at 805-893-2276 or email asfoodbank@as.ucsb.edu to acquire one and schedule a donation pick up if you need it.

If you want to drop off the bin, please drop it off in our office at 3167 University Center located on the 3

rd

floor of the UCEN.
Donation Walk
**The AS Food Bank conduct a door to door donation walk in Isla, Goleta, or Santa Barbara twice a quarter to collect donations.  Below are steps to conduct your own if you would like.  We would like to ask that you let the committee know if you are conducting a walk so that we do not duplicate the effort on the same neighborhood**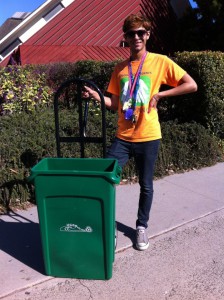 Step One:Preparation
Create a map of walking route.

 Have reuse-able bags to collect items during the walk.

Have large bins for storage in the car. 

Have access to a vehicle to pick up and transport heavy non-perishable food and toiletries.   You can call AS Food Bank Staff if pick up is needed or drop off the donations at the AS Food Bank.
Please let the AS Food Bank Staff  know in advance if you need any assistance for the your donation walk.
 Step two: At the Walk give your volunteers:
A script for the donation walk. *

Pair volunteers together so they get to know each and make it fun!

Assign a block per pair or sides of the street to keep from duplicating houses.

Provide contact of point person in case the bags become full and heavy to pick up and unload food.

Optional: Provide drinks and food for your volunteers!