All donations to the AS Food Bank will go towards food purchases for distribution to students in need.
A $10 donation can feed a student for a week and a $120 donation can feed a student for the quarter.
Your contribution will provide a student with:
1) Nutritious food
2) A moment to relax and relieve stress
3) Time to focus on school
4) An opportunity to reflect and plan
Since our service began in April 2011, the AS Food Bank has serviced 3,500 students with 47,000 visits.  Last year, 2021-2022, we were able to distribute about 180,000 pounds of food to the students, and hope to increase that number in the following year with your help.
Recommended Donations:
– Unopened Toiletries: toilet paper, shampoo, conditioner, body wash, toothpaste, toothbrush, deodorant, lotion, diapers, baby wipes
– Non-perishable foods, canned foods, rice, vegetable broth, breakfast bars, instant lunch items that are vegetarian (soy sauce flavored top ramen, chili flavor top ramen), instant coffee and powdered creamer, Cholula, and Tapatio
 Donation Bin Locations
Financial Aid Office
Student Resource Building – Office of Student Life (second floor)
Student Health
Education Building
Ellison Hall, 3rd floor in the mailroom
Associated Students Main Office
Associated Students Admin Office
HSSB, in the hall where the coffee cart
AS Legal Resource Center & Isla Vista Tenants Union Office: 6550 Pardall Road, Suite B
AS Food Bank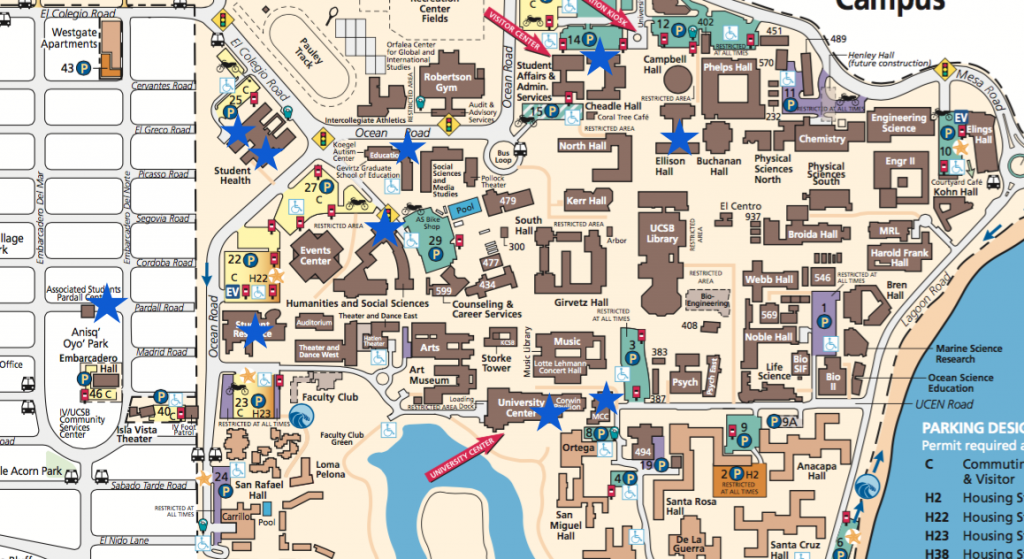 If you would like tax-deductible information from Associated Students for your monetary donations. Please email Daniel Chavez at dlchavez@ucsb.edu Thank you so much for your support!
Additional donation bins may be seen throughout campus for the rest of the year. Please continue to support this cause, and remember: "One Can, One Person can make a difference in many lives"