Due to COVID-19, our operations have changed, and the following inventory is out of date. Please visit COVID-19 Updates to view our most recent list of available items.
Starch:
Sandwich bread, tortillas, rice, pasta, pita bread, baguettes
Max: 1 item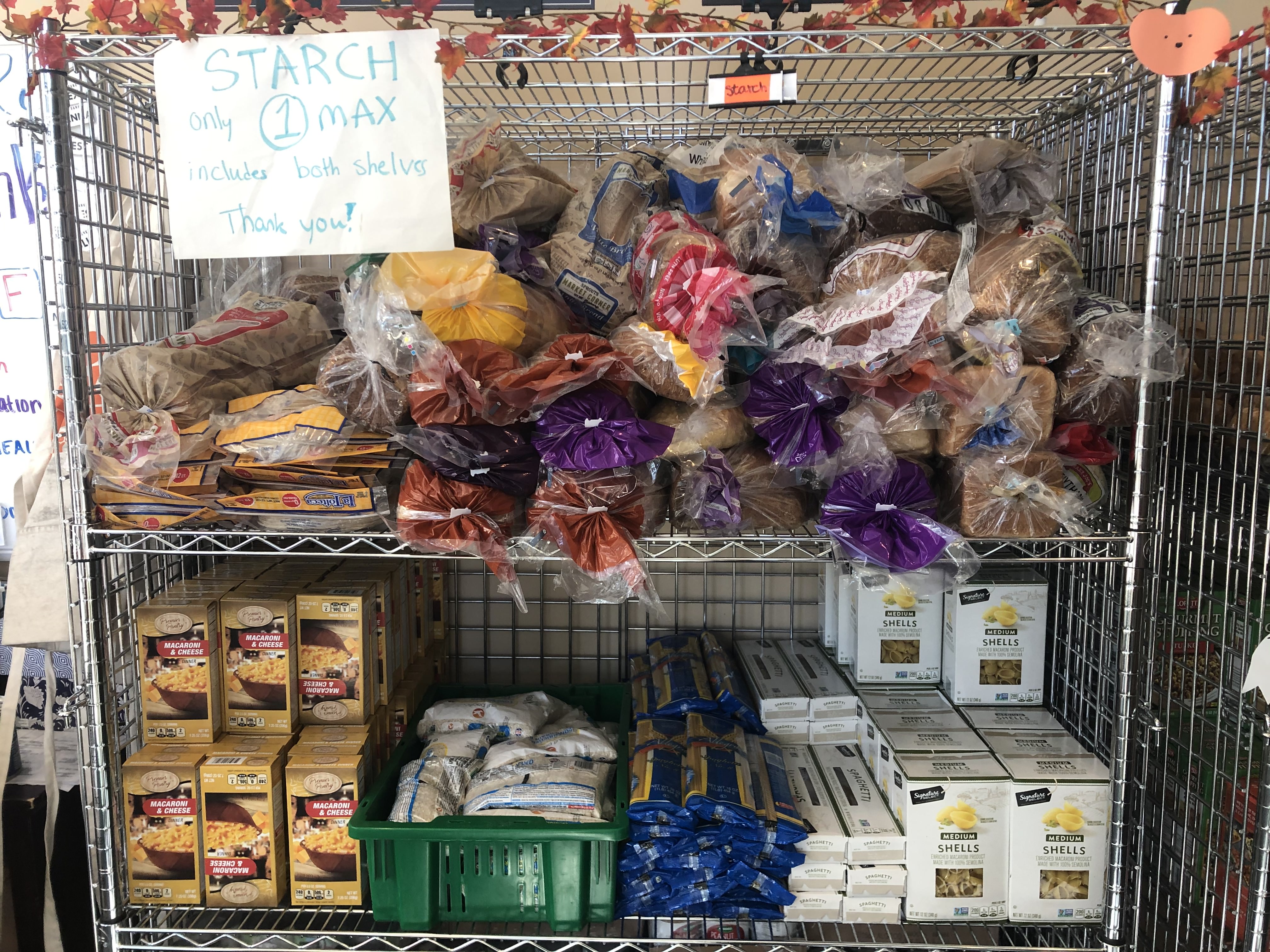 Soup:
Chicken broth, canned soup
Max: 1 item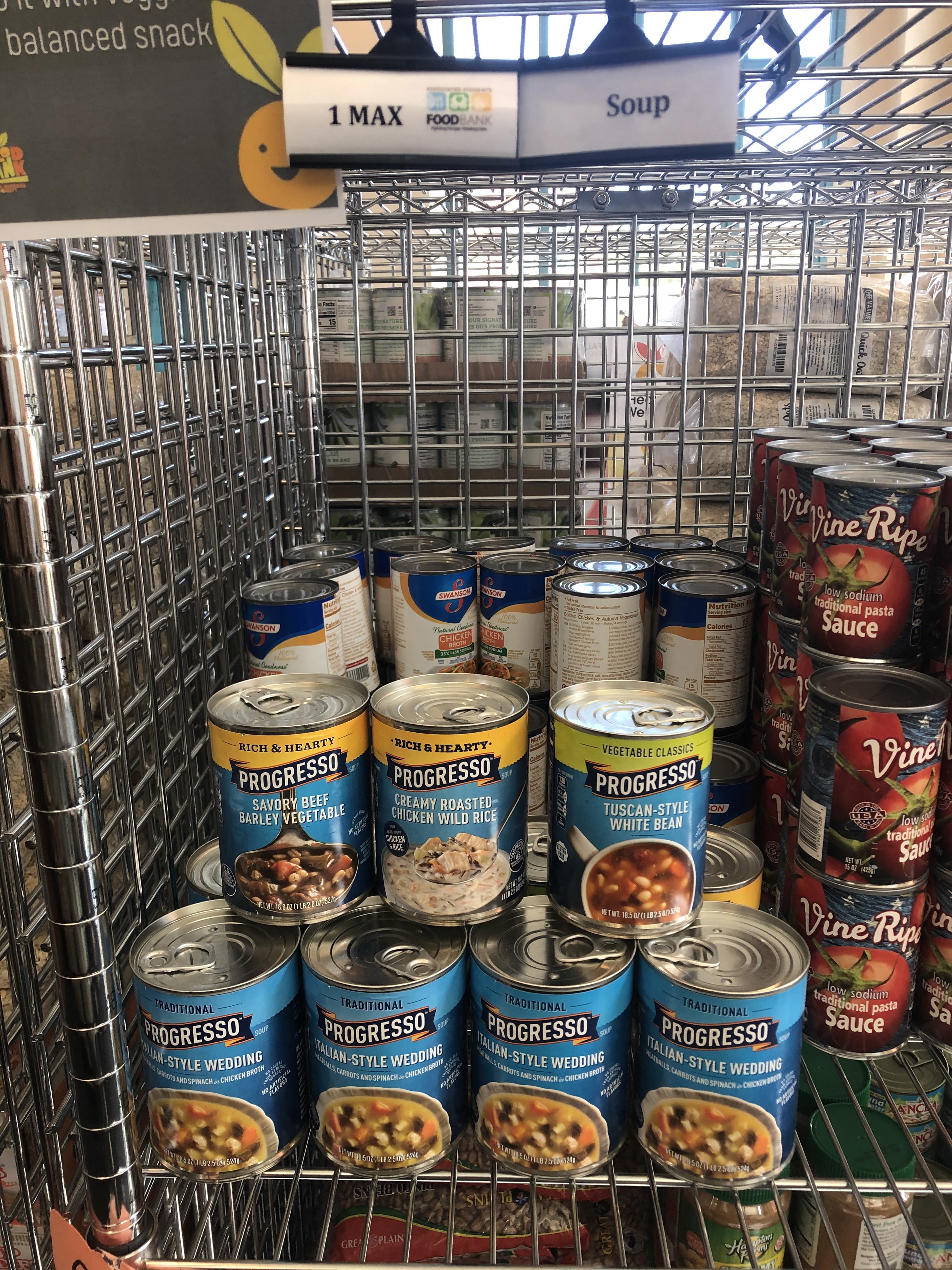 Sauce:
Pasta sauce, diced tomatoes, tomato paste
Max: 1 item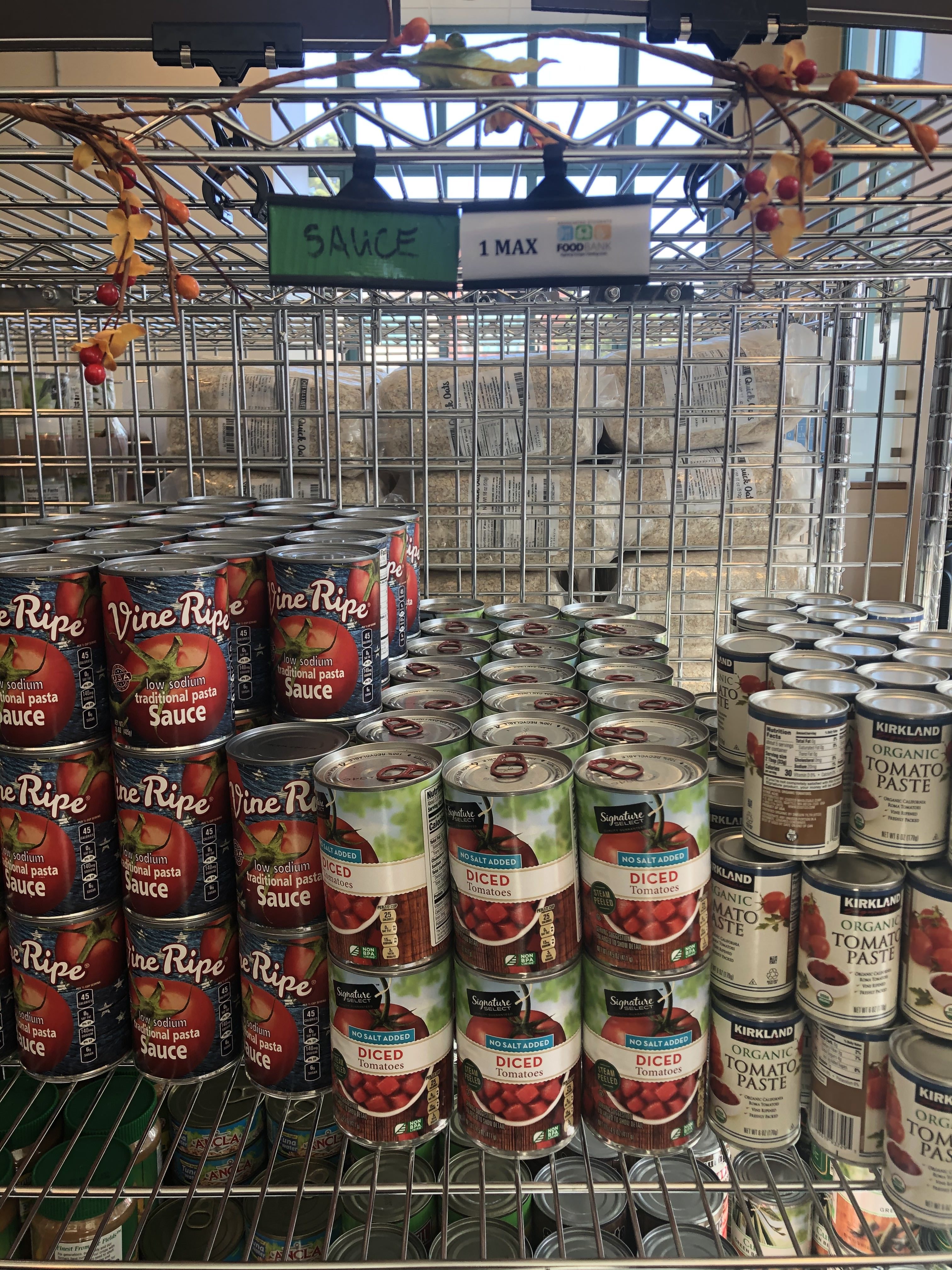 Beans:
Pinto beans, black beans, vegetarian chili
Max: 1 item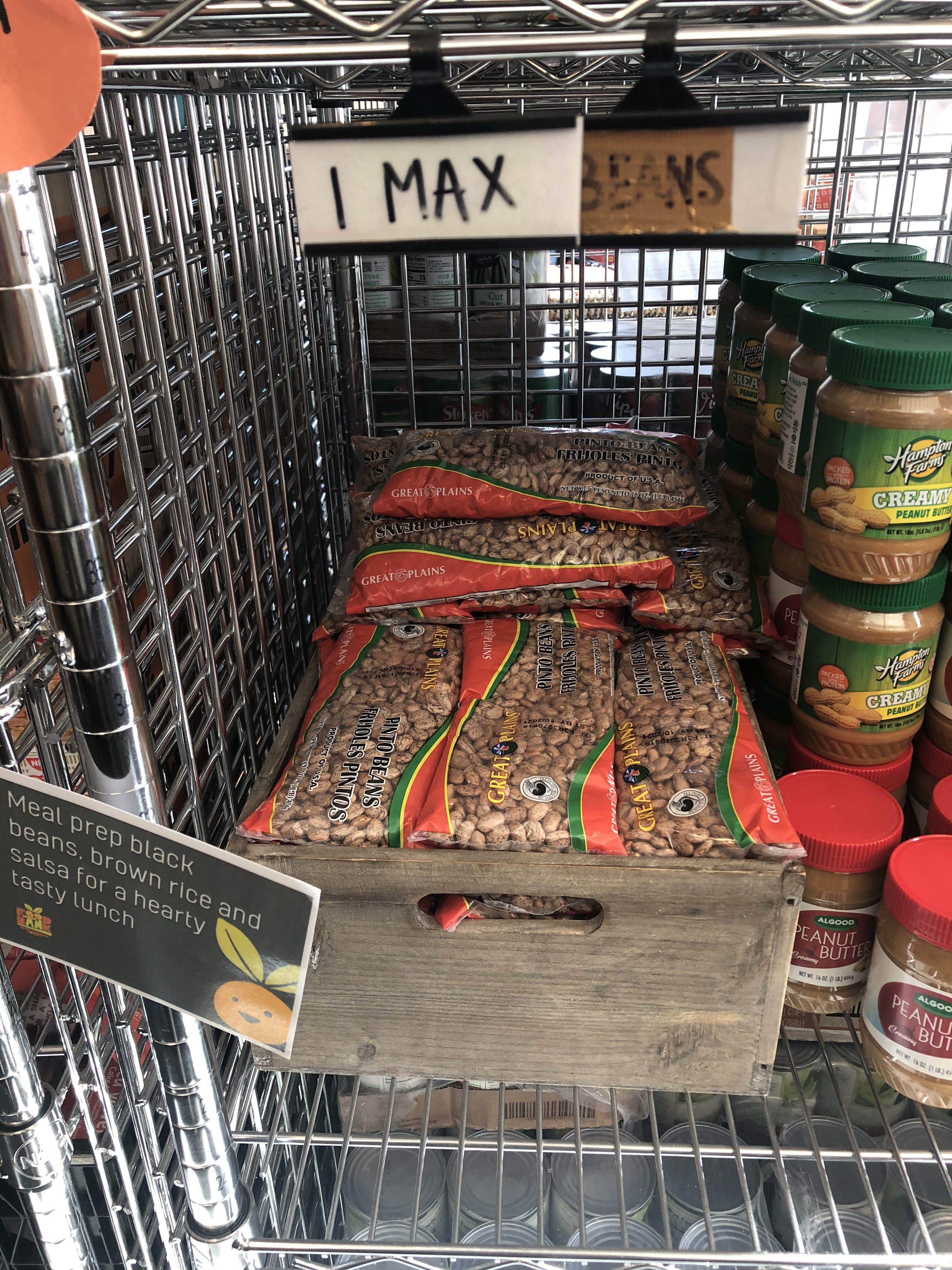 Protein:
Peanut butter, canned tuna
Max: 1 item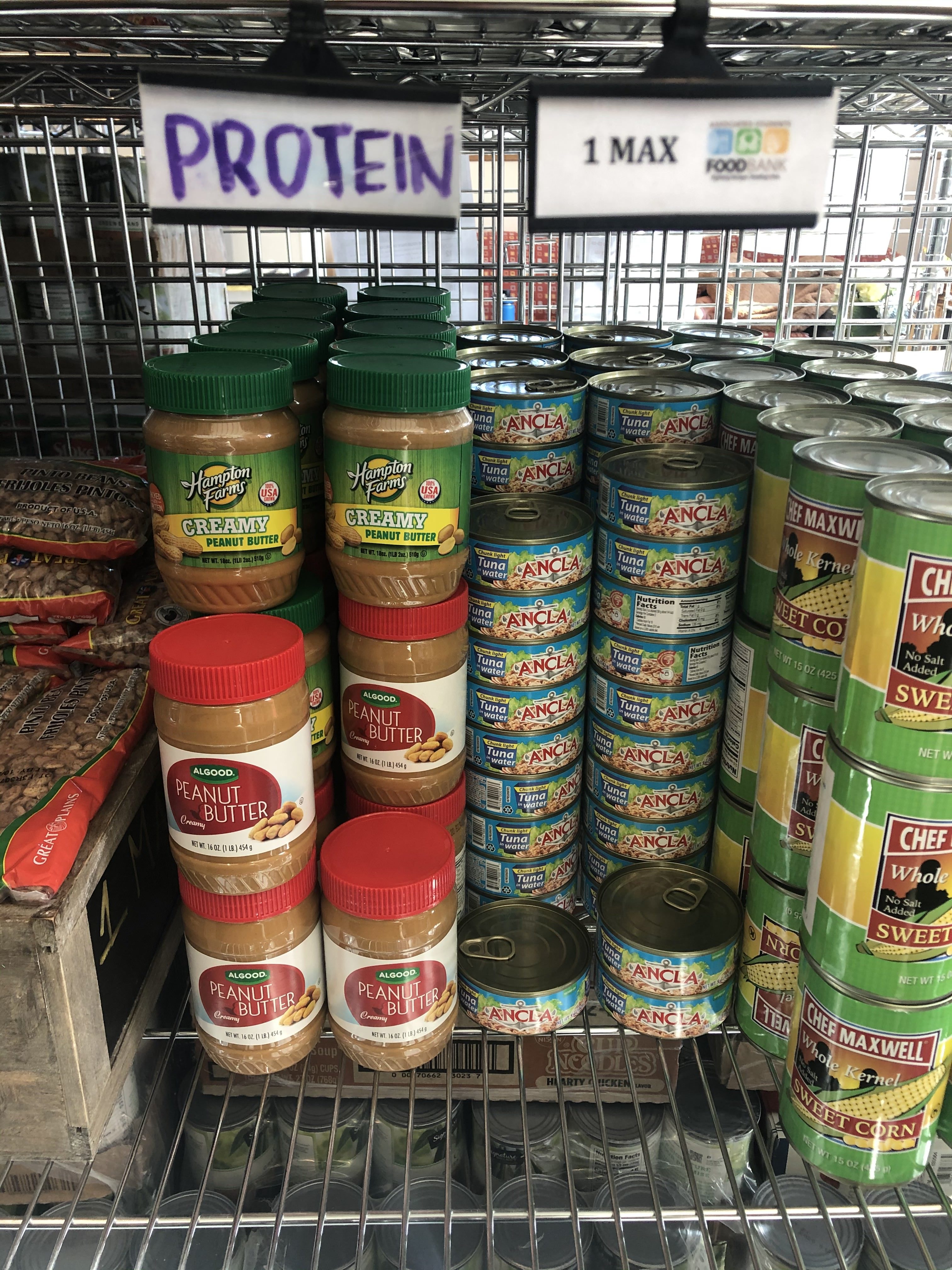 Canned Veggies:
Green beans, corn
Max: 1 item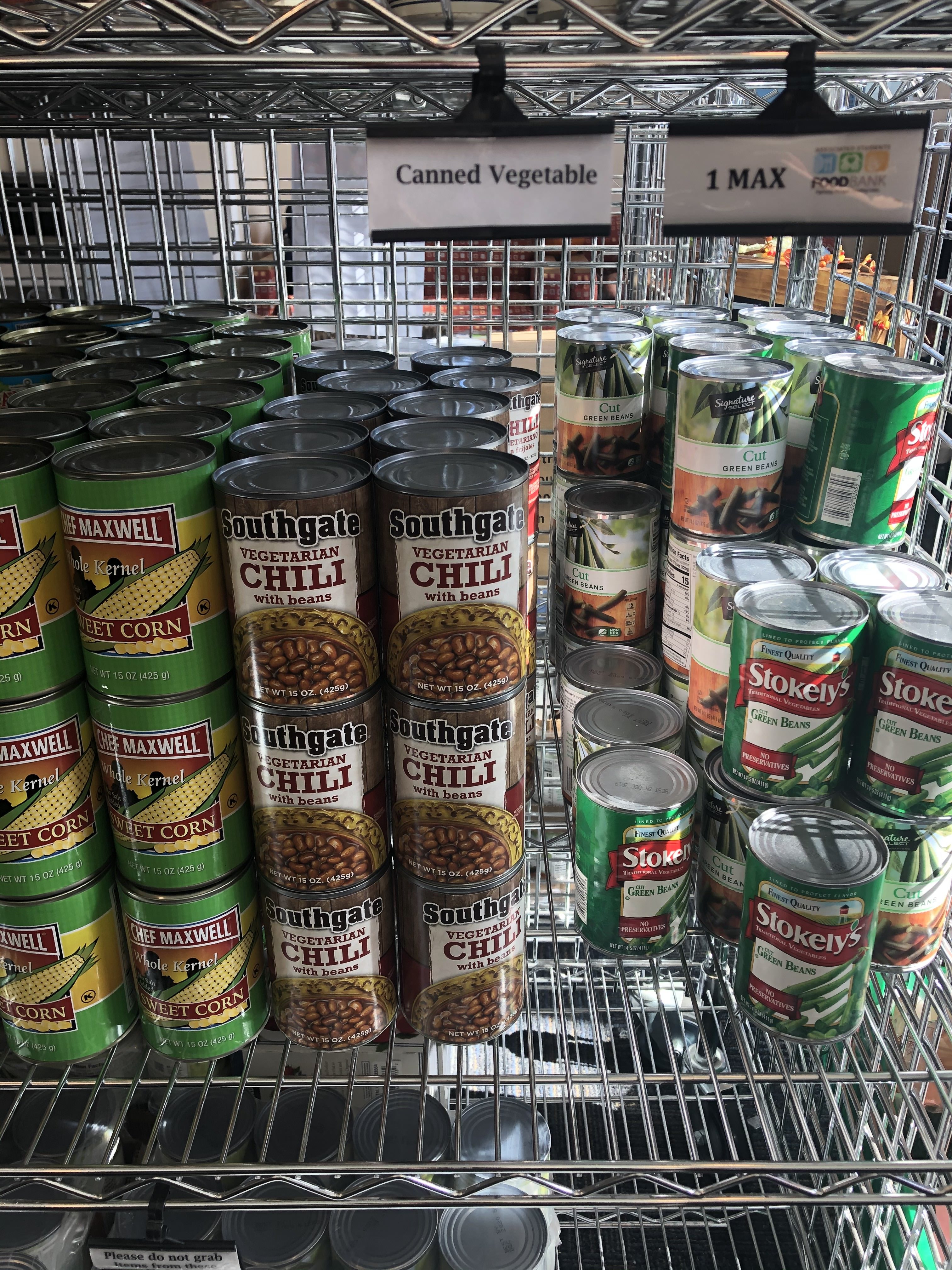 Breakfast:
Oats, instant oats, cereal, corn flakes
Max: 1 large item or 2 small items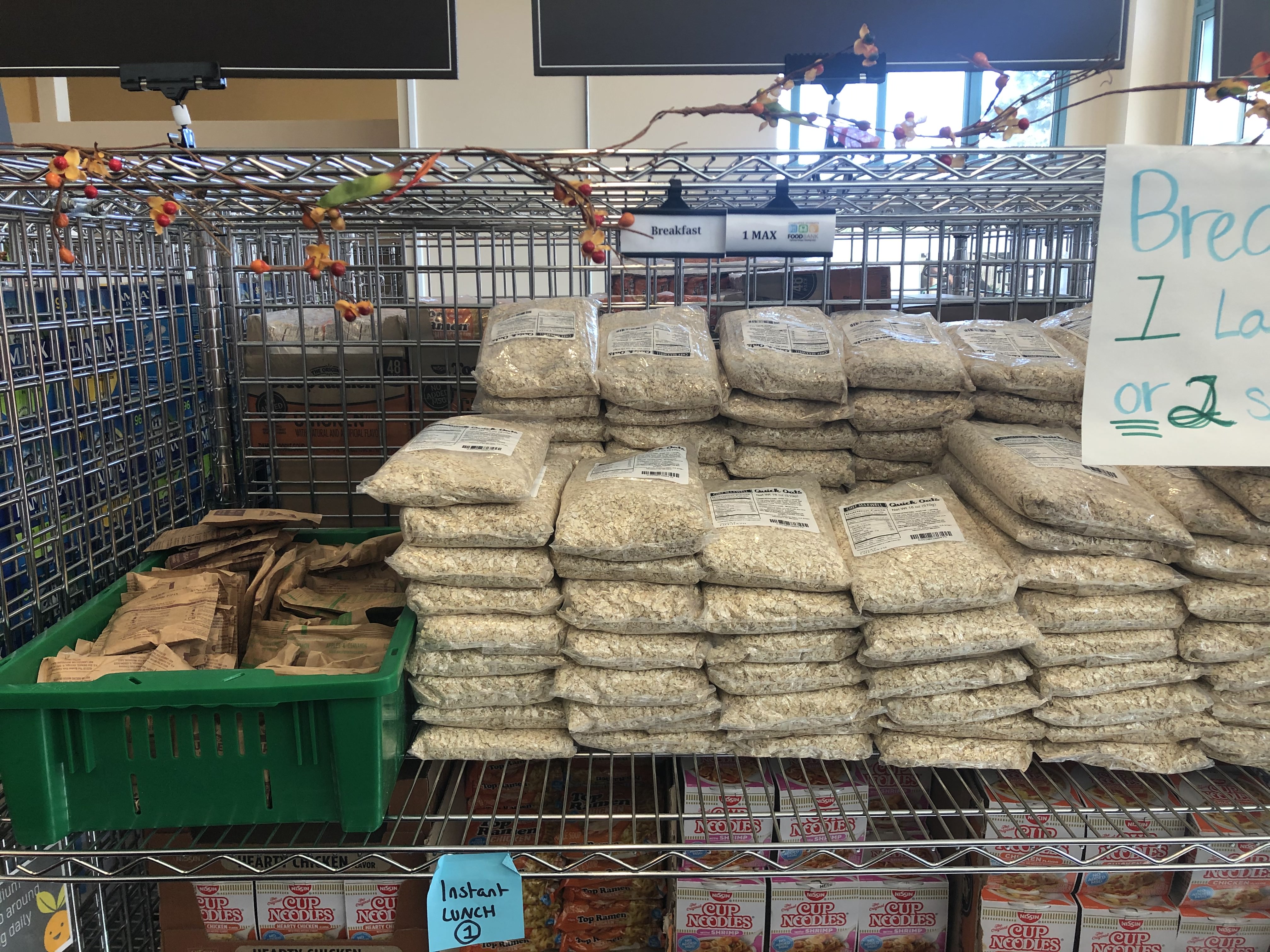 Instant Lunch:
Top ramen, cup noodles, mac & cheese cups
Max: 1 item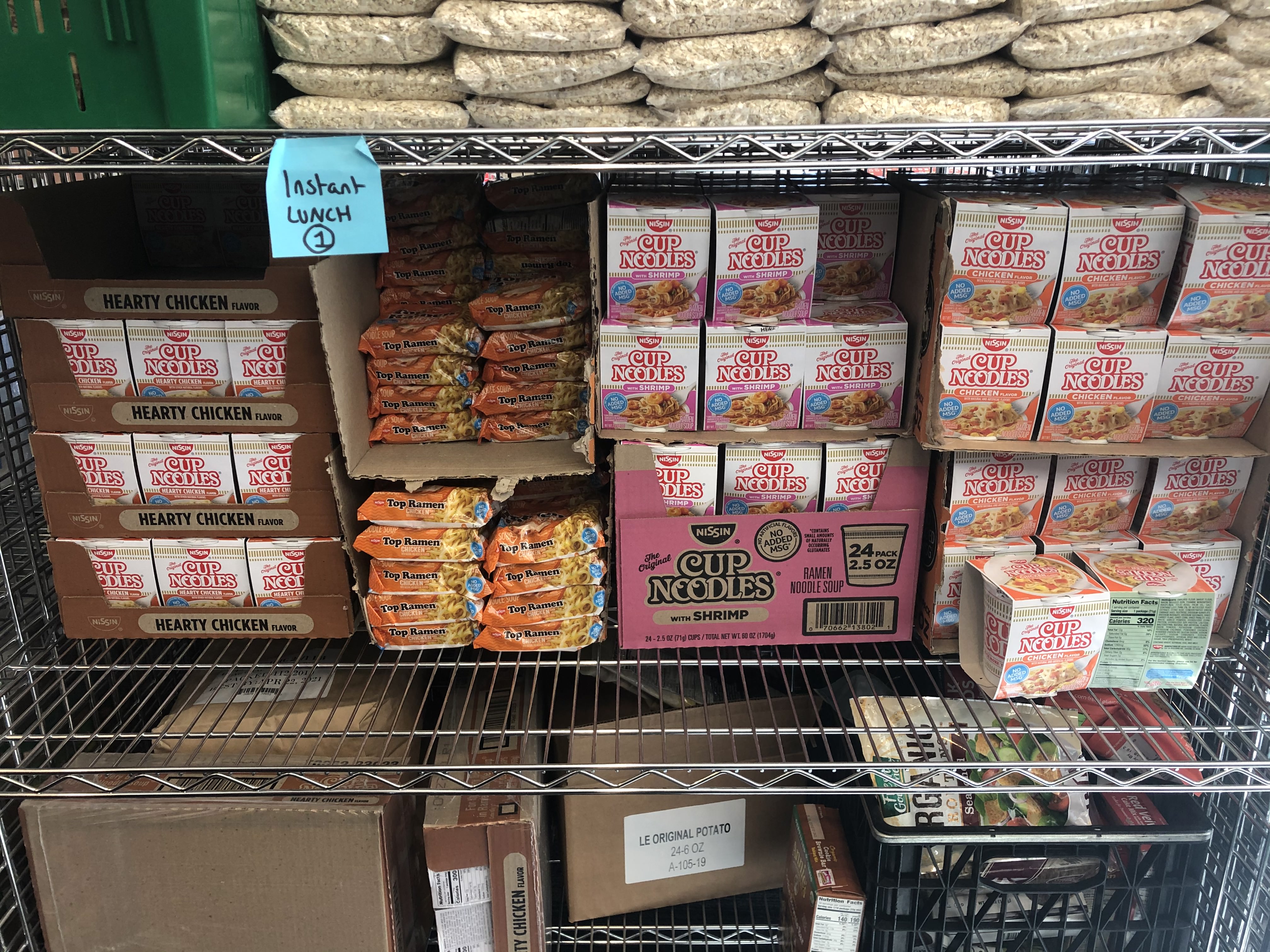 Miscellaneous:
Snack bars, chips, crackers, baking goods, nuts, and more!
Max: 1 item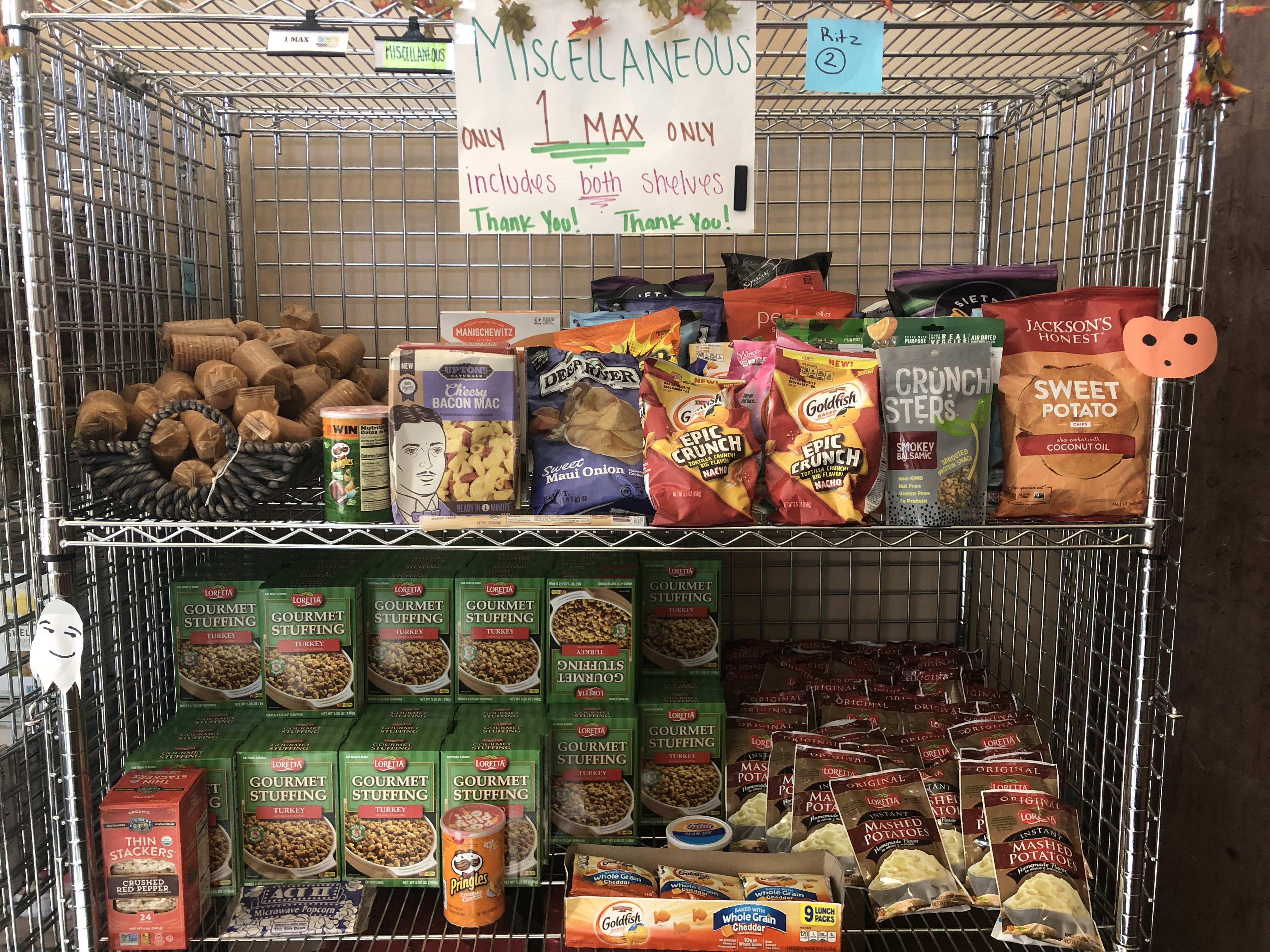 Feminine Hygiene:
Pads, tampons
Max: 3 items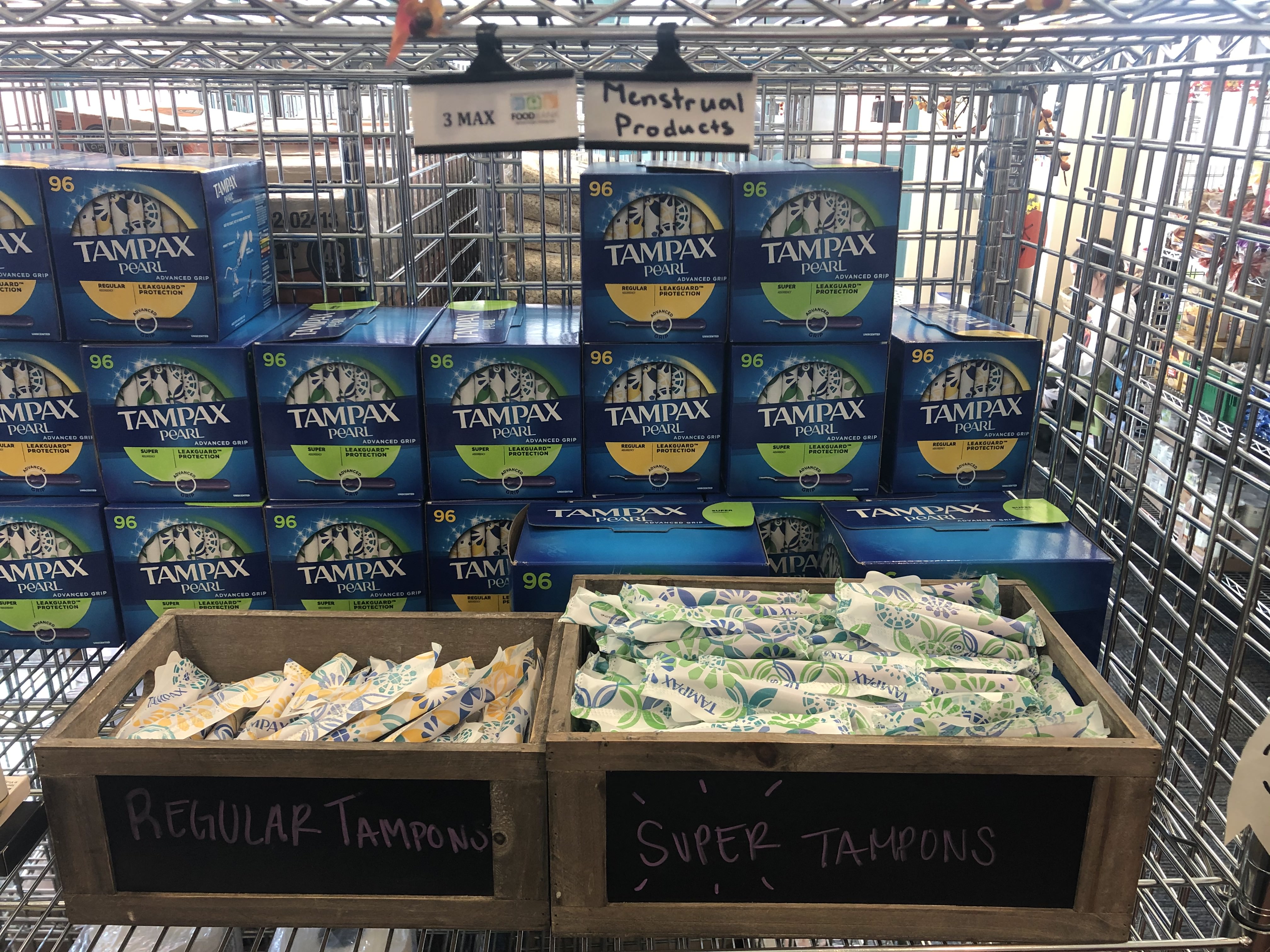 Toiletries:
Toilet paper, soap, toothpaste, floss
Max: 1 item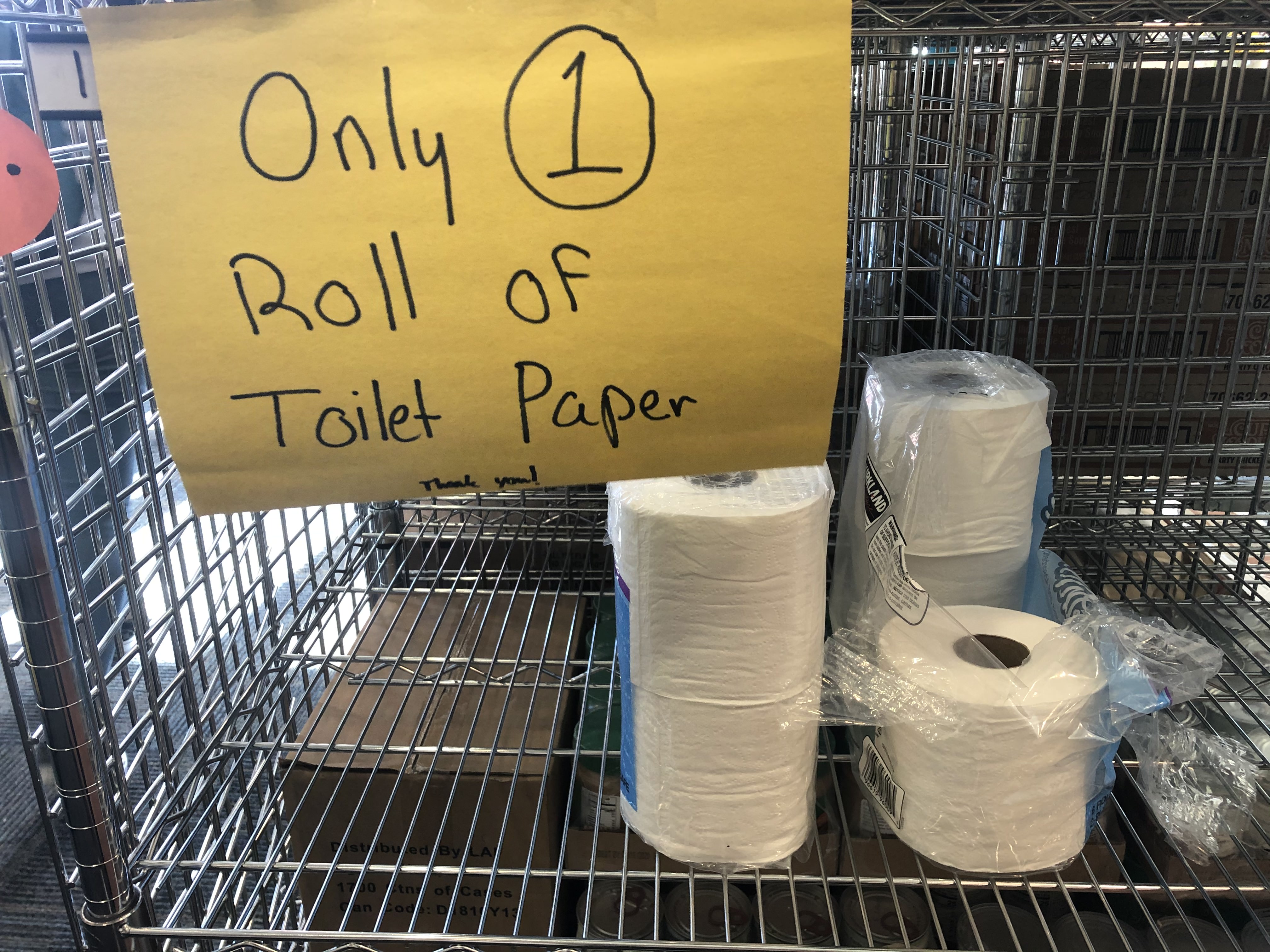 Produce:
Potatoes, apples, avocados, tomatoes, bananas, squash, onions, lemons, oranges
Max: No limit unless marked!